2024 PAVCSS Conference – May 28 to May 31. Principal Presenter will be Dr Barbara Reid
Posted by PAVCSS on 16 February 2023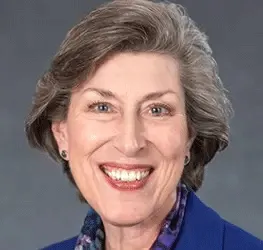 Dr Barbara Reid OP, MA, Aquinas College, PhD, Catholic University of America. Sr. Barbara Reid is Professor of New Testament Studies at Chicago Theological Union (CTU). Sr Barbara is a Dominican Sister of Grand Rapids, Michigan, and has served on the CTU faculty since 1988. She was Vice President and Academic Dean from 2009 to 2018 and has been actively involved in the Association of Theological Schools, including service on their Board of Directors. She has led many of CTU's Israel Retreats and Biblical Lands Study and Travel Programs in Greece, Turkey, Israel and the Palestinian Territories, Jordan, and Egypt. A former Spanish teacher, she has given presentations in México, Bolivia, Perú, Uruguay, Brazil, Guatemala, and Santo Domingo. She has also lectured in Ireland, New Zealand, Australia, Canada, the Philippines, Thailand, and Rome.

Sr. Barbara is one of the leading scholars in feminist interpretation of the Scriptures. She is General Editor for the Wisdom Commentary Series, a new 58-volume feminist commentary on the Bible published by Liturgical Press (see www.wisdomcommentary.org, where her Introduction to the series can be downloaded gratis).

She is past President of the Catholic Biblical Association (2014-2015). She was inducted into Aquinas College Hall of Fame in 2016 and has received the Yves Congar Award for Theological Excellence from Barry University (2017), St. Martin DePorres Award from the Southern Province Dominican Friars (2016), Jerome Award from Catholic Library Association (2012), Theological Award for Distinguished Women Theologians from the College of Mount St. Joseph (2010) and the Sophia Award from Washington Theological Union (2000).
Sr Barbara's theme for the 2024 PAVCSS conference will be "Biblical Models of Leadership". Sr Barbara is very much aware of the importance of including material on leadership in difficult and uncertain times.
Select Publications

Wisdom's Feast: An Invitation to Feminist Interpretation of the Scriptures (Eerdmans, 2016)

Abiding Word: Sunday Reflections for Year A (Liturgical Press, 2013)

Abiding Word: Sunday Reflections for Year C (Liturgical Press, 2012)

Abiding Word: Sunday Reflections for Year B (Liturgical Press, 2011)

Reconsiderar la Cruz (Verbo Divino, 2009)

Las parabolas: predicándolas y viviéndolas. Ciclo A (Liturgical Press, 2008)

Las parabolas: predicándolas y viviéndolas. Ciclo B (Liturgical Press, 2008)

Taking up the Cross: New Testament Interpretations through Latina and Feminist Eyes (Fortress Press, 2007)

The Gospel According to Matthew. New Collegeville Bible Commentary Series (Liturgical Press, 2005)

Parables for Preachers. Year A (Liturgical Press, 2001)

Parables for Preachers. Year C (Liturgical Press, 2000)

A Retreat with Luke. (St. Anthony Messenger Press, 2000)

Parables for Preachers. Year B (Liturgical Press, 1999)

Choosing the Better Part? Women in the Gospel of Luke (Liturgical Press, 1996)

The Transfiguration: A Source- and Redaction-Critical Study of Luke 9:28-36 (Paris: Gabalda, 1993)