2024 Schools Tour: Dr Carmody Grey. Confirmation is expected by the end of March 2023
Posted by PAVCSS on 16 February 2023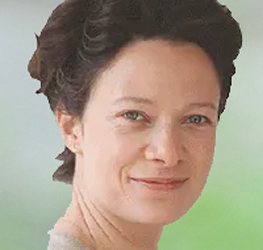 2024 Schools' Tour: It is anticipated that Dr Carmody Grey will conduct the 2024 Schools' Tour.
Dr Grey will confirm one way or the other by the end of March this year. Many Principals would recall the wonderfully successful Schools' Tour conducted by Dr Grey in 2019. Dr Carmody Grey is Assistant Professor of Catholic Theology at the Centre for Catholic Studies, University of Durham. Dr Grey has degrees in theology from Trinity College Oxford, King's College Cambridge and the University of Nottingham. She has completed her doctoral studies in theology at the University of Bristol, focusing on a theological account of life and nature. Before starting her doctorate she was Head of Philosophy, Religion and Ethics at Bedales School in Hampshire, UK, as well as pursuing her ongoing interest in ecology and the life sciences through a postgraduate degree from Edinburgh. She has been involved in theological formation of priests, deacons and catechists, and is a columnist for "The Tablet".
If Dr Grey is unavailable for 2024, the Faith and Enrichment committee will discuss alternatives at its next meeting on May 5.