2023 Schools Tour: Professor Emeritus John Warhurst AO will conduct the schools' tour: July 10 to 28
Posted by PAVCSS on 16 February 2023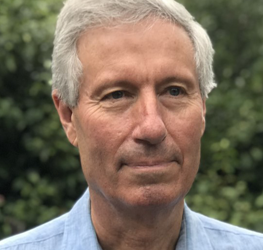 2023 Schools Tour: Professor Emeritus John Warhurst AO will conduct the 2023 schools' tour : July 10 to July 28.
Dr Warhurst was Professor of Politics at the University of New England from 1993 to 2008. He has a PhD in Political Science from Flinders University and has taught in Warrnambool and London. He was President of the Australian Political Science Association and Chair of the Australian Republic Movement. He is a Canberra Times columnist and a regular media commentator. In 2009 Dr Warhurst was made an Officer in the Order of Australia (AO) for services to Political Science and the community. Dr Warhurst is also Chair of Concerned Catholics Canberra Goulburn and was a member of the Plenary Council. He has served on the boards/advisory boards of the Australian Catholic Social Justice council, Catholic Welfare Australia, Marist 180 (Marist Youth Care) and Caritas Australia. He was a co-author of the influential official Church report "The Light from the Southern Cross" (2020). Professor Warhurst's two latest books are "Wrestling with the Church Hierarchy: Engaging with the Plenary Council and Beyond" (2021) and "Hard Questions Born of Love: My Journey through the Plenary" (May 2020).
In 2023 Dr Warhurst offers to present to Principals and staff in Victorian Catholic Secondary Schools on the following themes:
i. The Plenary Council.
ii. The Church in Australia.
iii. The Universal Church: Pope Francis and Synodality.
iv. Church Governance and Leadership.