President
Darren Egberts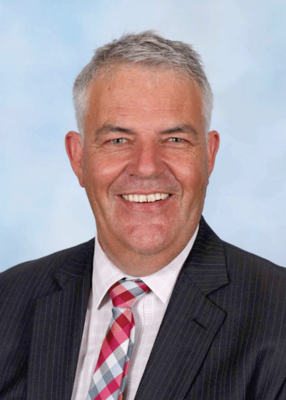 Principal
Sacred Heart College
94 High St
Kyneton Victoria 3444
Email:degberts@shckyneton.catholic.edu.au
Phone: 03 54211200
Qualifications: B.Sc., Grad.Dip.Ed., Grad.Dip.RE., M.RE., Ed.D
Darren was appointed Principal of Sacred Heart College in January 2019. Darren has had almost 30 years experience in teaching and leadership across a number of Victorian Catholic secondary schools. These include eight years as Principal of Mercy Regional College, Camperdown; nine years as Deputy Principal and Director of Mission at Mount Lilydale Mercy College; seven years as a Chemistry, Religious Education and Science teacher as well as REC at Sacred Heart College, Geelong.
Darren has been committed to a lifetime of study and professional development. After completing his initial degree of Bachelor of Science and Graduate Diploma of Education at the University of Melbourne, he continued his study by completing a Graduate Diploma of Religious Education, a Masters of Religious Education and a Doctor of Education, all at Australian Catholic University. In 2018, Darren participated in the Enhancing Catholic School Identity programme in Leuven, Belgium.
Darren lives in Kyneton with his wife, Freya, and two daughters, D'Arcy and Stella. Outside of his love of education, Darren enjoys walking the family dog, Lucky, reading, travelling around Australia and supporting the Collingwood AFL club.
Darren has been a member of the PAVCSS Executive since 2020 and was elected President in December 2021. He is a long serving member of the Faith and Enrichment committee (2016 to current) and was Chair of that committee from 2019 - 2021. Darren was inducted as Fellow of the PACCSS in December 2021.
---

Vice-President

Christopher Black
Principal
St Peter's College, PO Box 615, Cranbourne Vic 3977
Email: cblack@stpeters.vic.edu.au
Phone: 03 5990 7777
Qualifications: B.Ed (Secondary), Grad Dip RE, Master of Leadership
Chris has been involved in Catholic Education for 35 years, after a brief stint in the Government sector. For 34 of those 35 years, he has been involved in some form of leadership. Trained as a PE teacher his leadership experiences have included: curriculum, pastoral, head of senior years and school organisation. In 2017 he commenced as the Principal of St Peter's College after being appointed to the Deputy Principal - Head of the East Campus position at St Peter's College in 2016. Prior to this Chris was Acting Co-Principal at Killester College, for two years, in 2013 and 2014. The vast majority of Chris's foundational development as a teacher and as a leader were formed during his time at Killester College in Springvale. Chris has been influenced significantly by the dual charisms of the Brigidine tradition and the Dominican ethos as his daughters attended Siena College in Camberwell.
Chris' education journey in the tertiary sector has included studies at Federation University - Ballarat, YTU and ACU.
This is Chris's 2nd year as a member of the PAVCSS Executive.
---

Treasurer
Peter Riordan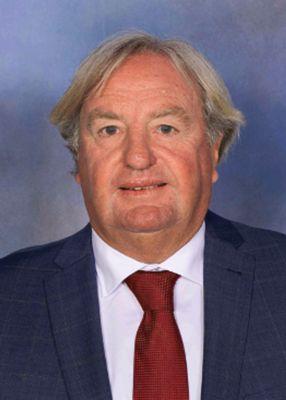 Principal
Simonds Catholic College
273 Victoria Street
West Melbourne 3003
Email:principal@sccmelb.catholic.edu.au
Qualifications: Dip T (Primary), Grad Dip Student Guidance & Welfare, Grad Dip Ed Administration, Certificate of Lasallian Leadership, M Ed (Educational Leadership)
Peter has worked in Catholic Secondary Education in Melbourne for the past 42 years. Peter began teaching at St Bede's College, his former school, in 1981 where he held various leadership roles including Assistant to the Principal - Student Welfare and Management. In 2000, Peter moved to De La Salle College, Malvern as the Head of Tiverton, the Year 4 - 10 Tiverton Campus, before being appointed as Deputy Principal of De La Salle College from 2005 - 2012. Peter was appointed Interim Principal of De La Salle College from July 2009 - April 2010. In 2013, Peter was appointed as Principal of Simonds Catholic College.
Peter lives in Aspendale with his wife Deirdre, and enjoys a regular game of golf, the beach and fishing. He has been a member of the PAVCSS since 2013, and a member of the PAVCSS Executive since 2018, and has been the Treasurer since 2020.
---

Secretary
Kate Fogarty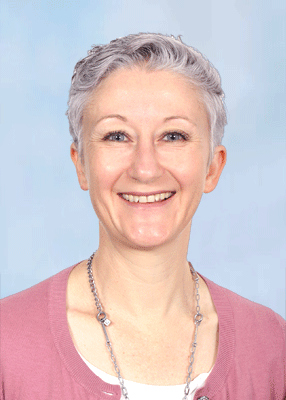 Principal
Assumption College
PO Box 111
Kilmore Victoria 3764
Email:kate.fogarty@assumption.vic.edu.au
Phone: 03 5782 1422
Qualifications: B Arts, Grad Dip Ed (Sec), Grad Cert RE, M Arts, M Theol, M Instructional Leadership, Grad Cert Ed Law. GAICD.
Kate Fogarty began teaching at Marcellin College in 1998, following that with four years at OLSH in Alice Springs and then three at Catholic College Bendigo. She was appointed Co-Principal of St Joseph's in Echuca in 2009 and after three years became the sole Principal. Kate was appointed the first female Principal of Assumption College in 2015.
Kate has represented the education sector on the National Council of Caritas Australia and has also been a long-time Councillor of the Marist Association of St Marcellin Champagnat. She has lectured in the Grad Cert Religious Education in Sandhurst (LaTrobe). Kate is a Menzies Foundation Fellow.
---

Executive Officer
Mr. Paul Ryan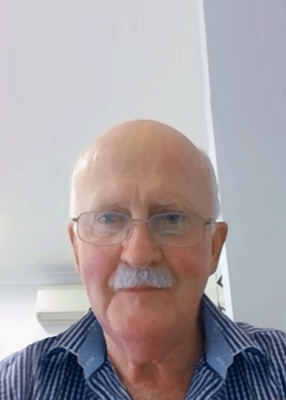 PAVCSS Office
c/o Loyola College
325 Grimshaw Street Watsonia
Email: ryanp@loyola.vic.edu.au
Phone: 03 94330261
Fax: 03 9432-2476

Paul Ryan spent seventeen years in the State system of Education before moving to the Catholic system in 1986. He taught for a year at Catholic Regional College North Keilor (1986). He then moved to Loyola College Watsonia in 1987 as Director of Studies and subsequently Director of Students. Paul was appointed Deputy Principal at Loyola in 1998 and retired from that role at the end of 2004.
Paul enjoys a range of activities in semi-retirement: family life, golf, travel, reading and farm activities.